December 05, 2014
Things to Consider when Purchasing Professional Car Detailing Equipment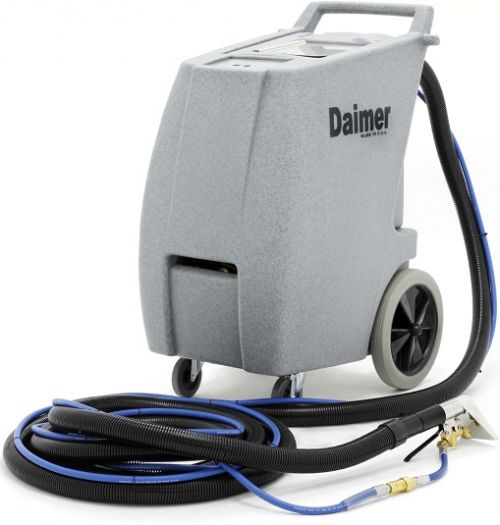 Attempting to go into business for yourself is, without questions, a challenging task. However, knowing what business you should pursue and then getting the proper equipment and information is essential in being successful. If you are considering going into the mobile auto detailing business, or even opening one on the side, then having professional car detailing equipment is essential. In fact, the equipment that you have can make all the difference in a successful, or unsuccessful, venture.
Why You Need the Right Car Detailing Equipment
When you take the time to purchase professional equipment for your auto detailing service, this will allow you to work in a more proficient manner; however, the perception your customers receive of you and your business will also be improved. Something that you will not be able to do with traditional, consumer grade equipment is made easier when you purchase the right equipment for your auto detailing service, such as spot free filters, so you are able to offer the spot free hand washes.
Here at Daimer, we offer a large selection of eco-friendly detail equipment that will allow you to provide superior service and ensure that you are EPA compliant. The role of a business owner is challenging; however, with the help of our products, you will be able to become the top auto detailing service in your entire area.
Do You Need Mobile Car Wash Equipment?
There is no question that you will have quite a few things to consider when starting any type of auto detail business; however, one of the first decision that you will have to make is if you want to purchase mobile professional car detailing equipment. This may be a difficult decision, but there are a number of advantages that are offered by opening a mobile detailing business, rather than a fixed location. One of the main advantages offered when you begin a mobile car washing business is the fact that you will be able to go anywhere to offer your services. This means that you will need equipment that is easy to move and take with you.
In addition to general detailing services, the majority of mobile car washing service providers will also offer a number of other services, such as carpet dying, paint repair, odor removal and other things.
Benefits of Choosing to Purchase Mobile Auto Detailing Equipment
When you decide to open a mobile car washing business, then you will be able to minimize the upkeep and the maintenance that you would have with a fixed building and the grounds. You will also avoid expenses related to utilities, business insurance and other typical business costs. You will be able to take your business, and your professional car detailing equipment to anywhere including horse shows, flea markets, car shows, business parks, parking lots and more. This can provide you with a lucrative opportunity and will provide you with a great source of revenue, no matter if you operate on a full time or part time basis.
Purchasing the Best Car Detailing Tools and Equipment
It is essential that you take the time to find the best equipment for your new auto detailing business. We offer all types of equipment and tools that will help you provide superior services for your customers. Some of the things to consider when purchasing the professional car detailing equipment include:
The Cost
While this should not be the primary factor you consider, for people who are starting a business, it is one that will limit their purchases. This is why you need to determine what your equipment budget is and then purchase based on this number.
The Quality
This is perhaps the most important factor that you need to consider when purchasing auto detailing equipment. You need to purchase equipment that is made from quality materials to ensure that it is durable and able to stand up to the daily wear and tear of use. This especially important when purchasing mobile equipment, since you will be moving it constantly and in needs to be constructed in a manner where it will be able to stand up to this abuse.
The Reviews
Another important consideration is what other customers have said about the equipment that you are considering purchasing. While this may not be something you typically think of, you can learn quite a bit about a piece of equipment by seeing what users have to say. Since they have used the item, they will be able to provide insight on the quality, capability and durability of equipment that you are considering purchasing.
We offer all types of professional car detailing equipment for your business. You can find items at virtually every price point, as well, to ensure that you can meet the needs you have for your new business. You need to ensure that the equipment you purchase is designed to be taken from place to place if you are starting a mobile car detail service, which will mean that it has features such as a handle or wheels to make moving simple.
When you use the information here, and also visit our selection of car detailing equipment, you will clearly see that you will be able to easily find the machines that you want and need. This is important to ensure that your new business will be successful and that you will be able to meet the needs of your customers.