April 29, 2015
Choosing An Upholstery Cleaning Machine Or Not?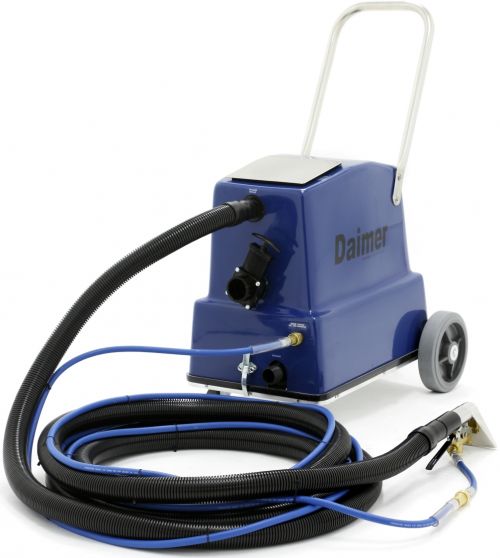 Cleaning up and dusting difficult to clean places without any added machinery can be a bit tough and especially with upholstery sometimes the techniques and tips aren't enough to get that clean that's wanted. Sometimes the simplest way to clean something is to acquire some of the more enhanced cleaning devices that exist today. These machines are designed to either steam clean or just flat out clean a lot of the stains that come with daily living. These stains often times can come out without a stain machine, however, not always.
With an upholstery cleaning machine, there are a few things that should be considered before someone decides to buy a machine or rent a machine.  Knowing these few tips and having an understanding of what to expect and what to apply it with will offer a greater advantage and less time wasted.
Going To Finally Consider That Upholstery Cleaning Machine?
Choosing to rent an upholstery cleaning machine can come as a surprise for a big event or it can come with a little bit of information in advance and knowing that there is something to prepare for. Of course, it isn't always going to be like that and sometime things just happen and spills constantly happen and depending on the size and immediate stain, there is equipment that can deal with it. So
・    If a stain cannot come out without trying beforehand
・    If you have no time to spare
・    If you don't want to do it yourself
・    If you'd prefer having someone else do it
・    If you want it done to make it look brand new
As stated, if the stain is just having a big old fuss and just won't come out, then a rug and upholstery cleaning machine  could be for you.  A home cleaning upholstery device can be rented or bought for a price in order to clean or store away until it becomes useful.  Either way there are many upholstery cleaning machines available and a lot more to choose from so let's take a look at what types there are.
The Different Type Of Carpet Upholstery Cleaning Machines
・    Steam Cleaning (Domestic )
・    Vapor Cleaning Cleaning ( Commercial )
Steam cleaning is an effect of cleaning a piece of furniture or the carpet in a pressurized setting that will deep clean and provide a lasting result for anyone who wants to choose this option. Available in a wide variety of differences that can provide a brand new appearance, these systems are utilized by some of the major corporations and systems that are in use today. These systems clean all bacteria and eave no residue and make stains disappear for as long as they are in use. This is also called vapor cleaning and takes away any added mess and doesn't take much time at all. If you have ever seen someone apply this method you will notice a scent and a new appearance.  It is similar to buying a new couch and then have the fabric replaced, it has the similar effect.
Allergens and Bacteria in Your Carpet solved by upholstery steam cleaning machines
Most people don't know the amount of allergens that are hidden with the carpet and some don't care, but consistently over the period of time owned carpets, furniture and automobiles without the proper cleaning utensils will have somewhat of lasting odor and effect. These chemical bonds together to create an odor that makes a scent an unpleasant one.  This is one of the reason upholstery machine rental and cleaning has become a more popular standard when choosing to clean the home. The lasting odor is the elimination of nearly 98% of those old past dust particles will erase that odor and refresh it making it smell new and hazardous free. This means that the buyer can rest knowing that their home is baby-safe when that little one wants to crawl around on the floor.
The Chemicals Within upholstery cleaning machines
There are very few chemicals within the upholstery device and even fewer that have to be made safe for anything. The designed itself is created in order to make a unique setting to which these harmful bacteria left behind by spoiled food or stains are eliminated and replaced while being injected through the steamer for a lasting effect.  By eliminating these odors there is less waste and wear and tear noticed in the environment as well.
Machines that offer Steam cleaning and Vapor Cleaning
carpet and upholstery cleaning machines, commercial upholstery machines and car upholstery cleaning machine can all be found in similar places and there are a few models that are specifically made for commercial grade cleanliness.  Most commercial grade models have the same effects and similar features, these features include
・    Water Injection system
・    At least 20 PSI
・    Reach 21 degrees for dissolution
・    Reduced drying times
・    Reliable performance
・    Provides brand new look
The best upholstery cleaning machines powered by Daimer work deep within the furniture and fabric to eliminate the toughest stains ever known. Most known drying times can range  anything greater than 24 hours and sometimes even longer than that.  The Leading brands will always be able to complete this task within one hour. This allows the fabric to dry at ease. With all of the upholstery cleaning machine reviews saying the same thing about choosing a device that will dry quickly and provide maximum results, Daimer provides that solution with their xTreme Power Upholstery Cleaner.