Resell Daimer® Cleaning Equipment and Green Chemicals


Concentrate on sales and marketing and let us handle the rest.
Daimer Industries, Inc.® is a major supplier and worldwide exporter of industry leading products such as KleenJet® steam cleaners; XTreme Power® carpet cleaners and floor/hard surface cleaners; Super Max™ and Vapor-Flo® pressure washers; and Eco-Green® ecologically friendly green chemicals.
The company offers a variety of programs for companies seeking to resell these products either under their own name or under our internationally recognized brand names.
The Products
KleenJet® Steam Cleaners
Daimer offers more than 200 models of home, commercial, and industrial vapor steam cleaners, offering pressure levels from 75 to 150 psi, and temperatures up to 360°F. Learn more.

XTreme Power® Carpet Cleaners
This line includes more than 20 models of home and commercial carpet cleaners, extractors, run shampooers, and carpet steam cleaners. Pressure levels range as high as 500 psi and steam temperatures as high as 210°F. Learn more.

XTreme Power® Floor/Hard Surface Cleaners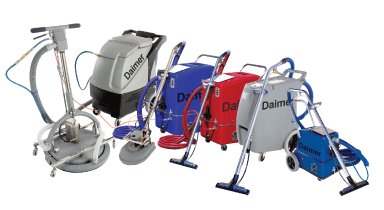 Featured Hard Surface Cleaners
Do your customers clean concrete, porous or non-porous tile? Offer them more than 20 models, including products with motorized spinning heads, extraction features, and pressure washer capabilities. Learn more.

Super Max™ and Vapor-Flo® Pressure Washers
These two lines include more than 400 models of commercial and industrial pressure washers, steam pressure washers, and cold pressure washers with pressure levels up to 8000 psi and steam temperatures up to 330°F. Learn more.

Eco-Green® Green Cleaning Chemicals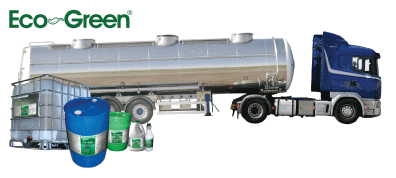 Environmentally-friendly, non-toxic, plant based formulations that use an advanced Micro-Blasting® technology. The products can be used in residential, commercial, and industrial applications. Daimer will custom-design chemicals for specific markets, depending on the needs of your customers. Learn more.
Related Products
Related Articles