Blast with
REAL ICE
Coulson Ice Blast C-31M
The Safe Alternative to Dry Ice Blasting
Crystalline Water / No Media Required* / No Dry Ice (C02)
The Best Practice in Blasting & High Pressure Washing
Reduce Operating Costs
Safer Work Environment
Reduce Water Consumption
Numerous Applications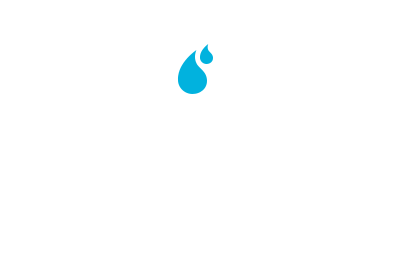 * Media, such as sand, may be added to the stream of ice for applications for which media is required. Ice blast work to contain and prevent aerosolization that can occur with traditional media blasting.
No media required!
No More Unnecessary Expenses
Ice Blast was originally developed for the Canadian Navy. The Ice Blast C-31M allows for effective non-abrasive blasting to remove, clean, and rinse without high water consumption, toxic chemicals, or expensive/dangerous media such as dry ice. Daimer is proud to partner with Coulson to distribute the C-31M, and offer this revolutionary model to solve our customers' most difficult cleaning challenges. The C-31M presents the new best practice in non-abrasive cleaning. Call us today to discuss your application and get your problem solved.
Call for more information
800-471-7157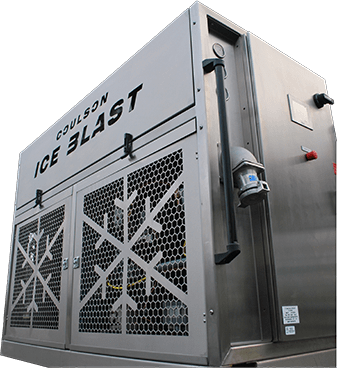 Specifications
Feed Rate (Water Requirement )
33 Gal US/Hr
121 L/Hr
Dimensions:
85" X 64" X 38"
2.2 m X 1.7 m X 1 m
Weight:
2000 lbs
908 kg
Air Consumption:
149 CFM at 150 PSI
4.3 m3/min at 10.34 bar
Blast Pressure Range:
60-200 PSI
4 - 13.6 bar
Inlet Air Connector:
#16 JIC male fitting
#16 JIC male fitting
Nozzle Inner Diameter
1/4"
0.64 cm
Power Requirement
208-230/3/60, 100 AMP, 15 HP
OR 480/3/60, 60 AMP, 15 HP
208-230/3/60, 100 AMP, 11.2 KW
OR 480/3/60, 60 AMP, 11.2 KW
Max Ice Hose Reach
200 Feet   
60m
Machine Warm Up Time
70 sec
-
Ice Production           
270 lbs/ Hr
122.47 Kg/ Hr
Ice Grain Size           
Approximately the size and shape of dry white rice
-
Ice Temperature           
-10°F
-23° C
Best Operating Radius   
200 ft radius around the machine
and 70 ft height
60m radius around the machine
and 20m height
Cleaning Rate Range       
50-100 Sq. ft/ Hr
5-9 Sq. m / Hr
Occupational Exposure Limit (OEL)
0.0039 mg/m3
0.0039 mg/m3
Regular Maintenance            
Minimal routine maintenance
Minimal routine maintenance
Warranty           
5 years / 5,000 Hrs
5 years / 5,000 Hrs
"Since 1995, AFCO has continuously operated an Ice Blast machine to deburr copper motor armature faces for fuel pumps. The use of Ice Blast to deburr has been crucial to producing our high quality fuel pumps that that exist in 40% of the North American automotive industry.

Ice Blast technology continues to be a cost-effective solution for our deburring and precision cleaning needs. Aside from normal maintenance, the Ice Blast equipment has performed reliably for the last 20 years. The ability to rely on this machine eases our minds in production because we are confident that the Ice Blast will achieve the necessary standard of clean every time."

Jack Engram Project Engineer, AFCO

Applications
Aerospace
Automotive
Engineered Wood
Food and Beverage
Foundry
General Maintenance and Facilities
Historical Restoration
Locomotive
Marine
Military
Municipality
Nuclear
Packaging
Petro Chemical
Plastics
Power Generation
Printing
Pulp & Paper
Tire Molds
Find Out If Ice Blast Is Right For You