December 10, 2014
How tile and grout cleaning equipment work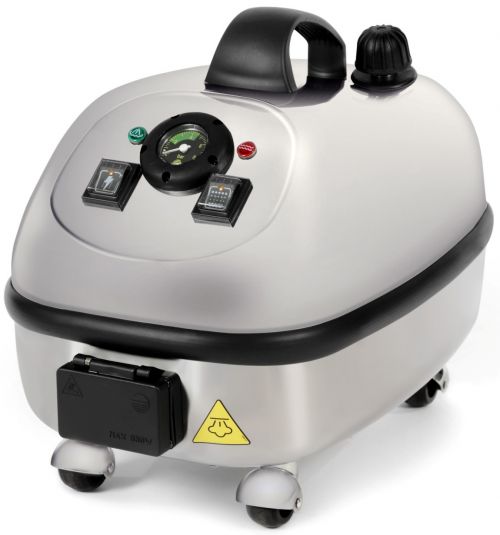 Contractors continue to use tile and grout as flooring material for commercial buildings. Well placed tiles of different colors and textures can be found in restaurants, office buildings, department stores and retail stores all over the world. Tile and grout cleaning equipment are an essential equipment to keep those tiles clean and shiny. At daimer we have a range of tile and grout cleaning equipments that are either commercial grade or can be used in residential homes.  Because of their instant eye attraction of visitors either it's at home or hospital tile and grout flooring. The grout lines are porous in nature and can easily absorb grease, dirt, mold or mildew making the whole floor look dirty and unattractive.  Tile and grout cleaning is necessary to protect, maintains and preserve the tiles for a healthy and hygienic environment. For this reason we specialize in different tile and grout cleaners that are designed to pull the grime from the grout lines leaving your floor clean.
Reasons why tile and grout cleaning is essential to your business
We know that grout creates harmful health effects if they are not properly cleaned and accumulation of dirt and mould may result to foul odors and deteriorating air quality. With our commercial tile cleaning equipment are designed to force through the grime dissolving it and leaving the floor cleaner. We understand how difficult it is to clean grout from the tiles and as a result our machines provide the extra care needed to improve the entire appearance of flooring. Restaurant owners or food service facilities need to constantly clean their floors due to food droppings and food which if not cleaned end up sticky and dirty. With our powerful range of tile and grout cleaning machines such as the steam cleaners are well advanced in technology with powerful vapor and high pressure levels to remove the grime and dirt. With the portable steam cleaner it can easily be used to commercial and residential use polishing your tiles leaving them spotless.
Getting the best steam cleaner for tile and grout
At Daimer's our steam cleaning machines are well advanced in steam cleaning tiles than manual cleaning methods. The refill technology provides for non-stop cleaning even for larger floor surfaces. Our goal with our tile and grout cleaning equipments is to steam, clean and extract. Our go green technology has enabled us to come up with cleaning chemicals and floor care solutions that accelerate the cleaning process for effective grime cleaning. With the high pressure vapor the steam cleaners and cleaning chemicals liquefy the grime lifting it to the surface for easy extraction. Professional cleaning services use the cleaning chemicals to achieve excellent and professional tile and grout cleaning results and as a home owner you can do the same to achieve similar results. Our range of steam cleaning machines are designed for smooth ceramic and other tile surfaces but with the steam pressure washers they are effective on unsealed and porous tile that require more pressure and water flow. Designed for restaurants and other food facilities to clean the stick grime from the hard like quarry style tiles the pressure from the water flow washes the residue away.
For the best of tile cleaning equipment online for the best steam cleaners that will leave your grime infested tiles clean and spotless. Our reliable steam cleaners for tile and grout use green chemicals thus making it safe to use in high sensitive areas. Our wide range of bathroom tile cleaning equipment restores back the freshness of the tiles by removing excess dirt from the grout lines. Our range of products also includes the pool tile cleaning equipment that removes the stubborn dirt and grime from pool tiles. Using our advanced technology the equipment is easy to handle and use and cleans out germs and bacteria from the grout.
Benefits of tile and grout cleaning equipment
There are many benefits associated with the use of our range of tile and grout steam cleaning equipments. Our machines are commercial grade tile and grout cleaners that eliminate the need for floor renovations or tile replacement. Not only do they renew and restore tile and grout making the floor look clean and fresh but they alleviate the colors making them look new. Our green chemicals offer our clients with outstanding cleaning performance and are safe to use. Our green technology emphasizes the need to protect and nurture our environment.
Because tile and grout cleaning can be done after a few weeks, most people find the price to be too high and you can easily find the best tile clean equipment for lease. Commercial tile cleaning equipment can easily be leased cutting cost of hiring professional cleaners to do the dirty work. Our high quality machines are easy to use by following proper instructions you can easily clean your tiles leaving your house spotless. Alternatively, read customer reviews on the different tile and grout machines to understand which brand is the best tile cleaning equipment online. With good research you can find the best steam cleaner for tile and grout for each recommended surface. It is important to note the different tile surfaces and how each machine works on the grime. For the commercial kitchen tile and grout cleaning equipment, most commercial kitchens need to be spotless and with our steam cleaning machines offer the best results.