March 10, 2015
How Can you Select the Best Tile Cleaning Equipment?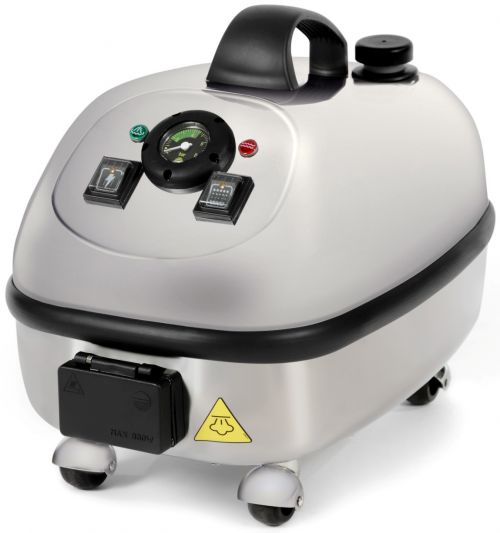 Tile and grout is probably one of the most difficult areas in your home to clean. This is why you should buy a tile cleaning equipment that will help you clean all the corners with ease. Soap scum, stains, and different types of dirt easily get into the porous surfaces of tiles and grouts. This makes the job of cleaning extremely tedious and tiring. If you try to get rid of this dirt with the standard cleaning tools and following the standard methods, those will surely prove to be ineffective. If you want to keep the tile and grout of your home as well as office spic and span, you must use an advanced tile floor cleaning equipment. Whenever it comes to buying any kind of machine for commercial purposes, you need to consider a lot of factors. After all, while investing in such an equipment, you would surely not like to replace it every year.
Choosing the Best Tile Cleaning Equipment
If you're wondering how you can choose the best possible tile cleaning equipment, here are certain factors that you need to consider -
·         Required Maintenance and Upkeep – While choosing a particular tile and grout cleaning equipment, you should check how much upkeep and maintenance is required for it. If the machine has to be taken apart and thoroughly cleaned, or you need to replace the parts at frequent intervals, or have to spend a lot of money for maintaining it, you should avoid buying it. 
·         Are the Tanks Easy to Empty? - Although it sounds like an easy job initially, you may get frustrated over time when you need to empty the tanks in case you buy a model where the process of emptying the tanks is not simple. Moreover, you may not be able to invest the required time for completing this tedious process while cleaning your tiles and grout. Therefore, it's advisable to buy an advanced equipment that is easy to handle.
·         Will the Machine Help Reduce Operating Expenses? - While buying a tile cleaning equipment, you should choose the heavy-duty ones. Although these machines cost a little more as compared to the basic models, it's advisable to opt for these for better cleaning results. If you buy a machine that takes a long period of time to complete the cleaning task, you should not invest in it. This is important because it may not be possible for you to invest so much of time on every occasion.
·         Is the Machine Versatile Enough? - Whether you are buying a tile and grout cleaning equipment for commercial or domestic purpose, you must ensure that the machine is versatile enough so that you can use it on various surfaces. There are certain machines that are specifically designed for some particular ceramic tile surfaces. In case you need to clean other surfaces like terrazzo or marble too, you should buy a machine that works well on a variety of floor surfaces. Most often, you may get a floor specific machine at a cheaper rate. However, that won't be of much help since you will have to invest into multiple machines for different surfaces, which won't be a financially prudent decision in the long run.
Why Should You Opt for an Advanced Commercial Tile Cleaning Equipment?
If you're under the impression that a regular cleaning tool will be enough to get rid of those unwanted grime and dirt in kitchens and washrooms of commercial settings, the entire process of cleaning is likely to be extremely hectic for you. The grout and tile stains in the kitchen not only look disgusting but are also quite unhygienic. You might be thinking of using strong cleaning chemicals and detergents in order to get rid of these stains, dirt and dust. However, these strong and harmful chemicals are not recommended for using in kitchen as these are often combustible. According to cleaning professionals, you should opt for a good quality, reliable steam cleaner for tile and grout to achieve optimal results.
How Can You Identify the Most Effective Tile Cleaning Equipment?
If you talk to a tile and grout cleaning professional, you will find that they prefer to clean tile floors using steam cleaners. This is because this type of cleaner doesn't use any detergent and thus doesn't leave any harmful residues. The best steam cleaners for tile and grout are quite eco-friendly as they use very little amount of water and steer clear of harmful chemicals. Their user-friendliness is also a deciding factor in many opting for such equipments.
There are certain factors that you need to consider while choosing the best tile and grout cleaning equipment. Portability, temperature and pressure levels, construction and boiler quality and the technologies that the model supports are some of the important factors that you should consider before choosing a specific model. You should also check whether or not the machine is able to work uninterruptedly for long sessions. This is especially important if you're buying the machine for commercial purposes as the cleaning sessions at these places last for a long period of time.
We offer a wide range of superior quality tile cleaning equipment that's ideal for commercial use. Our best steam cleaner for tile and grout supports a maximum of 140°F inlet water temperature and comes equipped with adjustable pressure level, varying from 0 to 1500 PSI, thus empowering it to handle hard floor cleaning tasks efficiently. Our other tile and grout cleaning equipments also come with spinner heads of different sizes, specialized motorized spinning technology, and flexible cleaning action, thus making them best suited for cleaning tiles and grouts.