January 21, 2015
How to Find the Best Pressure Washer for Car Cleaning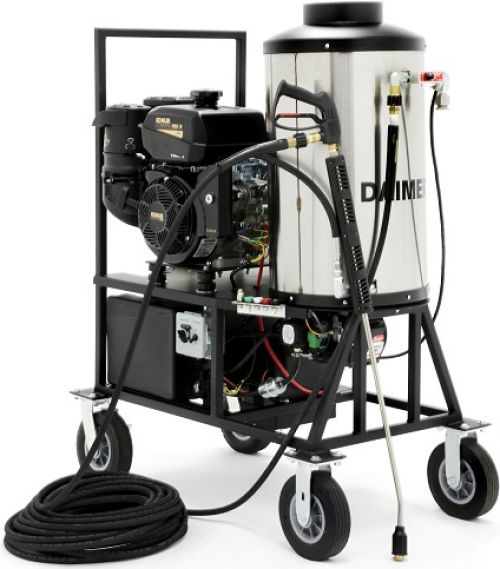 Cleaning your car can be get messy, especially if you are the type that likes to go mud hopping or you do not regularly clean your car on at least a monthly basis. Usually a little bit of elbow grease and soap and water can keep your car clean pretty well,  but it can be bit tough to get into the little crevices and the grill of the car where dirt and debris can linger. So what is the best pressure washer for car cleaning? Several pressure washers out on the market today can be used for cleaning cars. They are safe to use on the paint, can be used with optional accessories and are considered the best tools to cleaning a car. An electric pressure washer is the best pressure washer for car cleaning if it is just going to be used for that. This will give great detailing, it has great power and is more economical.
There are advantages for using the best pressure washer for car cleaning such as:
Cleans the car exterior in a short amount of time.
Fine dirt, twigs and other debris can be removed easily.
Tough smudges are removed easily compared to other cleaning methods.
Areas underneath the car are cleaned which hoses and detergents are not able to reach.
Choose the Right Specifications for a Car Pressure Washer
Even though there are many machines that look great on the outside, it does not necessarily mean that they are the best. The inside of the machine could be cheaply made or could have been re-badged from other brand machines and replaced with different plastic covers. When choosing a car pressure washer, you should make note of the specifications that will clean your car and not create any damage to your vehicle.
Pressure numbers and the flow numbers are a couple of specifications that you should look for in a car pressure washer. This determines how much pressure is used for the amount of water that is flowing out of the nozzle. For instance, if the machine uses a high pressure, this means that there will be more water flow throttling. A machine that has more water flow in the gallons per minute will be more effective than a machine that has less gallons per minute of water flowing. It is recommended that 1500 PSI is the best to use for an effective cleaning on cars.
Another specification that you could look for in a car pressure washer is maneuverability of the machine. When you are needing to move around your car continuously, you want something that will easily move with you without having to stop and start every so often. A smaller machine is ideal to use for a car and it is also quieter, especially if you live in close proximity to your neighbors and want to keep the noise level down.
Quick Tips to Using a Pressure Washer for Cars
Professionals and individuals at their homes can use a pressure washer for cars. For those that are not as experienced with using a pressure washer, here are some important tips that you should keep in mind to while cleaning your vehicle.
Always wear protective eye gear, such as goggles, while using a pressure washer. This will protect your eyes from any flying debris that could come off your vehicle.
Follow the machine's instructions when using any detergents, hooking up accessories or any other items that may be needed.
Test a small area on your vehicle to ensure that no paint is chipped or any other damaged made on your vehicle. Pressure washer for cars have various pressures of water that flows out.
Never use bleach or detergents not specified for the machines as it can damage not only the pressure washer itself, but also your vehicle.
Rinse the vehicle first with plain water under high pressure to loosen dirt and debris. Next, add detergents to spray the vehicle and allow it to sit for a few minutes to allow it to penetrate before rinsing again with plain water.
While not in use, make sure to engage any locks on the trigger to avoid unsafe usage or accidental sprays.
Pressure washer should not be pointed at people, animals or to clean off your hands as the pressure alone can cause cuts to the skin.
Store the pressure washer properly after use to avoid having tangle and frayed power cords, hoses or any other fixtures.
Following these tips when using a pressure washer for cars will keep your car exterior clean, protected and looking great.
Everyone wants to drive around in a great looking car that has been cleaned not only from the inside, but also will shine as they drive down the road. Keeping your car's exterior clean can be a chore and it can take a lot of time to do. however, Daimer can help you cut back some of that time. We provide pressure washer machines that are convenient for you. Our machines have various pressure levels, water flows, temperatures settings, flow rates and power options. You will be able to choose from electric and gas pressure washers that will fit well with your needs whether it just used for cleaning your car or used for other functions around your home.
Contact us for your next pressure washer machine purchase and receive great customer service that makes us the best business in pressure washers.