May 20, 2016
Guidelines for using an Industrial Pressure Washer on a Welding Machine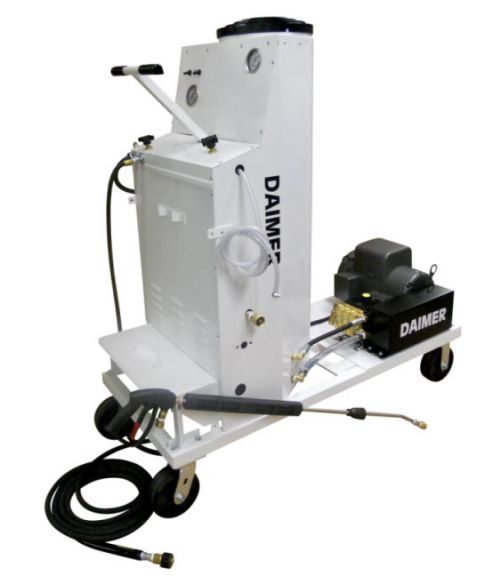 Pressure Washers are powerful tools that are used throughout the heavy industries to maintain efficiency and production. These pressure washers allow you to wash your equipment and save time so you do not have to use the old manual cleaning methods. However, these high pressure washing machines do put employees at risk for serious injury or death, when the equipment is not used properly. With this in mind, here are some guidelines for using an industrial power washer on a welding machine.
Guidelines for Using the Pressure Washer
Make sure that you or whoever is using the equipment is aware of all known or possible health and safety hazards where the equipment is being used.
Make sure that you or whoever is using the equipment is wearing the proper safety and protective equipment or clothing when operating the pressure washer. Here are some protective equipment that you should be wearing when operating the pressure washer: approved safety eyewear or mono-goggles, approved face shield, rain suit, approved safety footwear, metatarsal protection, hearing protection, and protection/ rubber gloves, and safety head gear.
It is important to understand the relationship of pressure and flow when making an assessment on risk and hazard.
Back thrust, also called "reaction force" is common when using a high pressure pump. No person should withstand a back thrust that is more or equal to one-third of their body weight. When conditions are slippery or you have poor lighting, or even a confined space, make sure to use even less back thrust.
The Motor: The motor gives the machine the power to drive the high pressure pump. The engine power can be anywhere from 100 – 600 horsepower.
The High Pressure Pump: The high pressure pump consists of two main areas: the power end and the fluid end. The power end houses the crank shaft and connecting rods. The fluid end is home to plungers and valves.
You want to make sure that you filter the supply water. This will allow you to reduce the wear on the high pressure pump pieces and reduce the chance of the nozzle getting blocked with dirt. Make sure that you use a filter and use it according to the manufacturers instructions and replace them when needed.
Make sure that you are only using equipment, like the hoses, fittings, and accessories, that are made for or intended to use with pressure washers.
High pressure hoses cannot be used above the maximum allowable working pressure. You can find out the hose's maximum allowable working pressure in the manufacturer's instructions.
High pressure hoses are rated for their maximum allowable working pressure and for burst pressure.
The life of a high pressure hose can be influenced by age, the place that you store the hose, the heat cycles, amount of pressure, chemicals being exposed to the hose, the bend radius, vibration, and more.
To increase your hose's lifetime, you should consider investing in protective coverings. This will reduce wear and tear and help to stop future damage.
Make sure that you do not use a hose that has obvious signs of damage. This could be kings, and areas that look crushed, anywhere the hose looks stretched, if there is blistering, if there is any rusting, and any broken reinforcing wires.
When you are purchasing fittings and couplers, make sure they are marked with the MAWP. This is because the equipment needs to be rated for its intended use.
Nozzles can be used for a variety of different applications. Make sure that you select and use the correct nozzle to clean your welding machine.
A Jetting Gun nuzzle allows you to clean your welding machine with a straight-ahead jet or fan-like pattern. This straight ahead jet will deliver the maximum force to the surface. It can cut or break hard materials. For a softer clean, use the fan jet. The Fan jet will give you a wider spray pattern, yet, still offering enough force to clean your welding equipment.
Every time you use the pressure washer machine, make sure that you check the nozzle to make sure that there isn't any debris blocking the water flow. This could end up with an over pressurization or an unbalanced nozzle.
Get your Pressure Washer from Daimer today!
Are you ready to get your pressure washer to clean your welding equipment? Or, do you need more information about pressure washers? Contact the pressure washer professionals at Daimer. Daimer is globally recognized and has over 100 man years of experience in the cleaning industry. Daimer pressure washer representatives can provide you with the information and guidance you need for your carpet cleaning decisions. Daimer Industries is a globally recognized leader in innovative, technologically advanced commercial and industrial cleaning equipment.
Located in the United States of America, Daimer ships equipment to over 240 countries worldwide. The advanced engineering and technology in the products offered by Daimer allow you the best cleaning experience for your recycling facility. There are a variety of pressure washers on the market and finding the right one that will last is extremely important. As Daimer is a recognized worldwide as a leader in the cleaning industry, you can be sure that your machine is durable and is going to last—making it well worth the investment.