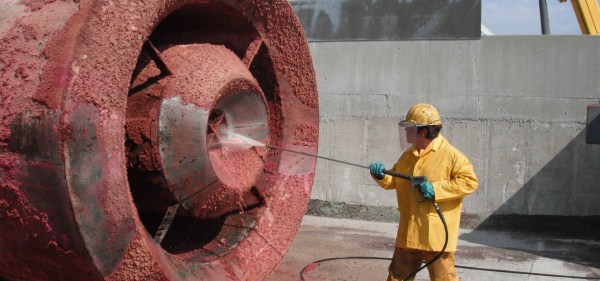 Partial List of Cleaning Industry Clients
From Largest To the Smallest
Professional, Residential, Commercial,
And Industrial Cleaning Service Providers


Unicco UGL Services - One of North America's leaders in facilities maintenance serving practically all sectors within the economy
ABM Industries - As a 100 year old company with over 91,000 employees and revenues exceeding $3.5 billion, ABM is one of the facilities services leaders in many areas of the industrial, retail, commercial, and institutional sectors.
ServPro - With an emphasis on fire and water restoration and cleanup, ServPro is a cleaning company with over 1,500 franchisees.
Jani-King - Based in Texas with over 12,000 franchisees, the company is the recognized leading commercial cleaning company with a 100% franchise focus.
Orkin Pest Control - one of preeminent leaders in the pest control industry
Rentokil Pest Control - a leading pest control company
Chem-Dry - the global leader in carpet and upholstery cleaning with over 4,000 locations locations.
ServiceMaster - one of the nation's leading companies with over 5500 locations focusing on pest control, lawn care, cleaning and restoration, and many other services for the commercial and residential sectors. Their well-known brands include Terminix®, TruGreen®, Merry Maids®, and others.
Stuart Dean - the country's leading company focusing on stone, glass, tile, marble and other surfaces restoration and maintenance



Terminex

-

one of the nation's leading pest control companies with offices throughout the United States
GCA Services Group - One of the largest national providers of facility services with over 19,000 employees servicing over 450 million square feet daily in 34 states and Puerto Rico!
And Many More...

Our Cleaning Industry Clients
Specialize in Many Applications:
Auto Detailing
Bathroom Cleaning
Carpet Cleaning
Chewing Gum Removal
Commercial Cleaning
Concrete Cleaning
Facilities Management for Food Manufacturers and General Manufacturing
Fire and Water Damage Restoration
Floor Cleaning
Home Cleaning
Industrial Cleaning
Industrial Equipment Cleaning
Kitchen Cleaning
Mold Remediation
Pest Control
Pressure Washing
Restaurant Cleaning
Restroom Cleaning
Steam Cleaning
Tile and Grout Cleaning
Tile Setting
Wall Cleaning
And Many More...