January 22, 2015
Different Carpet Cleaning Equipment for Various Carpet Cleaning Jobs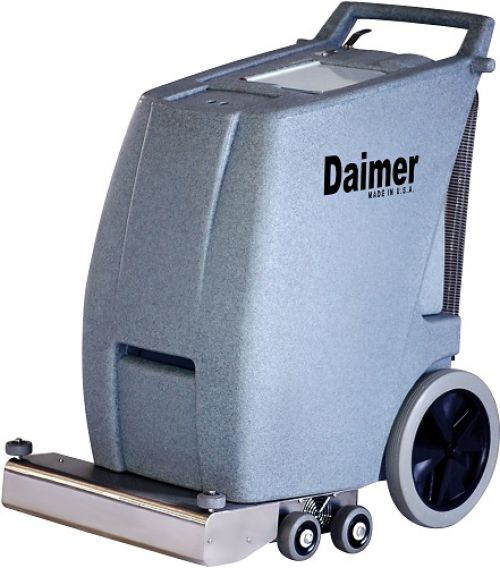 Daily foot traffic, nasty spills and other household accidents all contribute to creating a build up in your carpet and making them dirtier by the day. When you are in the carpet cleaning business, you probably receive calls on just about anything that a residential or commercial business may need your services for in order to have a clean carpet. Every carpet cleaning is different and usually require one or more types of carpet cleaning equipment to get the result that the customer needs.
Carpet cleaning equipment that are used can be small portable machines that may be used by mom and pop companies, whereas larger ones may be used by bigger companies for larger areas. For most residential and commercial businesses, the stand truck mounted equipment are often seen for cleaning carpets.
Truck Mounted Carpet Cleaning Equipment for Convenience and Effectiveness
There is a convenience for a homeowner or business when it comes to professional carpet cleaning. The homeowner or business does not have to figure out what equipment will be effective for their area that needs to be cleaned, nor do they have to worry about the hoses and other attachments that may be required for usage. For instance, a carpet cleaning business will use truck mounted carpet cleaning equipment which is permanently installed onto their truck or van as well as the hoses and attachments. Everything is conveniently located on the service vehicle for easy access and to bring into the home or business for proper carpet cleaning.
When carpet professionals use truck mounted carpet cleaning equipment they are using them to give a more through cleaning and to have a quick drying time so that their customers will not have to worry about stepping onto a wet carpet too soon before it actually is dried. This type of equipment is also more powerful for more effective suction of moisture from the carpet between cracks compared to portable carpet cleaning machines.
Truck mounted carpet cleaning equipment will also eliminate the amount of spillage that may happen around the home or business. It will hold a large capacity of the wastewater and cleaning chemicals, separating them from the home and so that professionals can focus more on getting the job completed without having to stop and go to empty the machine at inconvenient times.
Carpet Cleaning Supplies and Equipment for Your Janitorial Needs
Janitorial services can be back breaking work, especially when it is your very own business. Having the proper carpet cleaning supplies and equipment can make the job easier and get it done in an efficient manner. Professional carpet cleaner is one of the requirement of the job and each office that needs to be cleaned may have different types of carpets with different types of cleaning methods. When a janitorial service has the correct carpet cleaning supplies and equipment, it will ensure that the carpets will be cleaned without being damaged helping to increase productivity and clientele.
Daimer Offers Commercial Carpet Cleaning Equipment for Sale
When you are looking for equipment for your carpet cleaning business, Daimer is the company for commercial carpet cleaning equipment for sale. We are the leading retailer with the best rug cleaning equipment that your business can choose from. Our carpet cleaners have the highest temperature of up to 210 degrees Fahrenheit to give your clientele a great carpet cleaning experience along with patented technologies. Our equipment have low drying times, Eco-Green carpet cleaning solution and great suction power.
Purchasing any of our commercial carpet cleaning equipment for sale will give you an advantage against any other professional carpet cleaning business. With our equipment, you can rest assure that your clientele will have thoroughly cleaned and healthy carpets that they will be able to walk around on comfortably. Your clientele will appreciate the effectiveness and quick cleaning that you business will be able to give which can help promote future services with them.
Not only do we have cleaning equipment for sale, but we also provide carpet cleaning equipment parts. If your parts become shot and not workable, that is money that you are losing because of equipment being down for a certain amount of time. Our carpet cleaning equipment parts are warranted to the original consumer covering parts that are under normal or reasonable use for one year. There are some areas that our warranty will not cover that include:
Shipping costs for replacement components. 
Ordinary wear and tear or replacement of wear parts. 
Replacement parts caused by misuse, abuse, or lack of proper maintenance.
We understand that your cleaning business is very important and we want to make sure that your carpet cleaning equipment parts are in workable order to keep your job going.
Choose from our Xtreme Power Series for the right carpet cleaning equipment for your business and needs. You will find that our equipment is satisfactory and we will ship any of our models around to hundreds of nations. Don't get left behind your competitors with your old cleaning equipment. Contact us today at 1-800-471-7157 to speak with a friendly customer service representative. you can also visit our website for more details on the specific model that you are interested in.
Daimer offers more than just carpet cleaning equipment. We provide other equipment that fits the needs for both commercial and residential buildings from pressure washers to steam vacuuming machines. We have everything that you need to get the job done.