April 21, 2015
Why Buying Carpet Shampooers is a Smarter Option Over Renting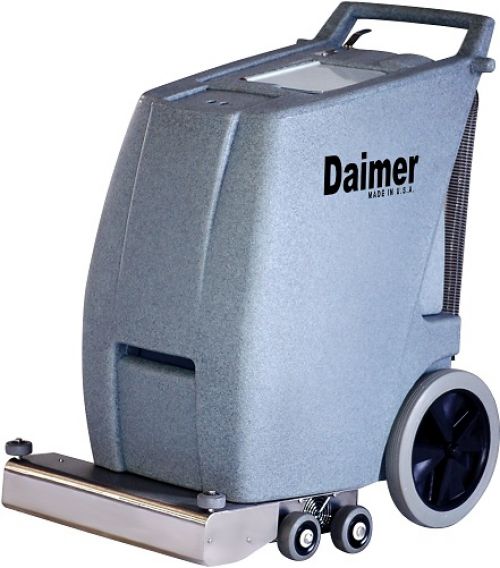 Keeping your home's carpets clean can be a daunting task, but well worth the effort in the long run. Your floors will look and smell better, contain fewer contaminants that aggravate allergies and help to keep your carpet in better shape.
When attempting to keep your carpets clean, you will be faced with the decision of if you should rent or purchase carpet shampooers. There are a number of things that you should consider when attempting to make this decision. While renting the carpet shampooer is much less expensive if you are only planning to use it one time, if you are planning to use it on a regular basis, then it can make sense to go ahead and purchase one. When you own the machine, you can save money and ensure your floors stay clean.
Some specific reasons you should consider buying, rather than renting a carpet shampooer are highlighted here.
Buying the Best Carpet Shampooer can Help You Save Money
When you purchase a carpet shampooing machine, it can help you save quite a bit of money. While the one time purchase cost will be more than the one time rental fee, you will have to incur this fee time and time again if you plan to keep your carpets clean and looking great. When you purchase the carpet cleaner that has all the different accessories you need upfront, you will have access to the equipment any time you need it.
After all, if you have carpet that is soiled significantly, then it will require more than one pass from the machine. If you are renting the carpet shampooer, then you may not have time to use the machine more than one time. You may have to extend the rental period and pay more in order to have time to repeat the cleaning process. You may also have to find additional cleaning solutions in order to accommodate the extra treatment. This can result in you paying double for the rental. However, if you own the shampooer, then you will not have to worry about extra rental fees or other expenses.
The Best Home Carpet Shampooer Rental will Cost More Money
When you rent a carpet shampooer it can be an inconvenience and will often include extra costs for things that you have not accounted for. Every time you use the equipment, you have to spend the tie and the money to pick it up and then drop it back off when you are done. Also, the machines are quite large and they do not fit that easily into all types of vehicles, which means you may have to invest in a bigger vehicle to get the machine from point A to point B. You might have to purchase extra insurance, too if you are renting a machine.
Save Time when You Purchase Carpet Shampooers on Sale
Purchasing carpet shampooers means that you can become familiar with the way it works. When you are familiar with the machine, it will help to minimize the time it takes to learn what to do to begin cleaning your carpet. However, if you rent the machine, you will have to spend some of the rental time period learning how to operate the machine. This will take up quite a bit of time in some cases and can be completely avoided when you simply purchase the machine to begin with.
Rented Shampooers for Carpet can Prove to be Inefficient
When you rent a carpet shampooing machine, it is a less efficient option than actually purchasing one for a number of different reasons. When you rent the equipment you are restricted to the options that are made available. This means that the options will be limited to the sizes, accessories and brands that a certain rental service has available, as well as the accompanying cleaning solution options.
This can be a serious problem. If the cleaning machine is too small, it can take much longer to successfully clean the carpets in your home. However, if the machine is too big, it can take excessive power and water to run. This can make using the machine much more expensive. Also, when the machine is bigger, it will use more water and therefore take longer for our carpet to fully dry. Larger machines can also be difficult to maneuver in a small space, making it difficult to get to all your carpet.
For a one time job, renting the carpet shampooers that are available will be sufficient. However, if you plan to use the machine on a regular basis, then it will likely make more sense – for a number of reasons – to go ahead and purchase your own machine. Consider factors such as recurring costs, getting to know the machine and the fact that the rented machines may not be efficient for your space.
Taking the time to consider the benefits will help you see why purchasing a carpet shampooing machine is the best option. Be sure you consider the amount of space you have, which will help you find the right size machine for your home. It will also provide superior efficiency when you consider all the options and what accessories you will use most. For example, you can purchase machines with accessories for furniture or vehicles. Finding the right carpet shampooer will ensure your home looks and smells great.