December 23, 2014
The Benefits of Working with Industrial Carpet Extractors
Your commercial building is in need of a good deep cleaning. Cleaning the carpet of your building does not have to be a long or expensive process. An industrial carpet extractor can help you keep your commercial building looking its best. By using specially engineered industrial carpet extractors, you are ensuring that you get the deepest clean available. Our company strives to bring you the very best in carpet cleaning technology so that you can always feel confident and clean as you conduct your business.
Powerful Clean with an Industrial Grade Carpet Extractor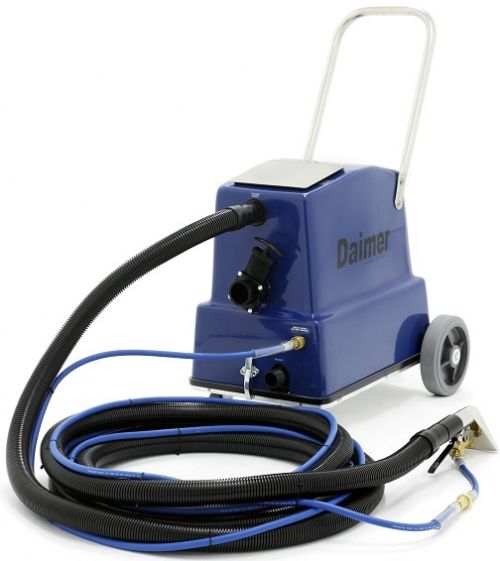 There are a lot of benefits to having an industrial grade carpet extractor, but the most important one is its powerful deep cleaning ability. Our machines work well with both low and high pile carpet, pulling up as much dirt and buildup as possible. One of our strongest extractors, the XTreme Power XPH-9600, cleans commercial carpeting with ease.
The XTreme Power, and other 9650 models like it, are incredibly powerful and have a very high capacity. This makes them the perfect advanced industrial carpet extractors for almost any job. 500 PSI of pressure and a suction power that equates to that of three vacuums, allows you to get the job done right every time. There is hardly any comparison to a traditional vacuum cleaner.
A long wand also helps to give you a great all around clean and minimizes the need to move the extractor. Carpe extractors industrial typically have a wide mouthed wand that allows you to get as close to the base of the carpet as possible, no matter how high the pile is.
Get a Cleaner Carpet with Carpet Extractors Industrial
Another benefit of using carpet extractors industrial is being able to deep clean areas of the carpet. A 17-gallon water tank found in most models allows you to apply cleaning solution to your carpet. This can help wash the carpet, rather than simply apply suction to get the dirt up. You will see an overall better clean in the area where the industrial carpet extractors are applied.
Inline heating technology also helps give you a fast clean. The heating technology included heats up to 210 degrees, helping to loosen dirt and grime from the individual carpet strands. The water dries in about 2 hours, making it a very practical process. Many businesses clean their carpets at night, leaving them to quickly dry before opening the next day.
Low flow technology keeps water use at a minimum as you clean. You will not need to worry about mold or mildew smells from letting the water sit on the carpet too long. This keeps the entire process simple and easy to understand.
Get a Portable Industrial Carpet Extractor
It isn't enough to have a powerful motor and provide a deep clean. The best industrial carpet extractor on the market will be easy to use and move. Portable industrial carpet extractors can easily be filled with water and then moved to the area that needs cleaning. This feature is perfect for businesses that have multiple buildings or spaces that they are responsible for cleaning on a regular basis.
Because our models do not require manual filling and emptying of water, they are practical to use in almost any environment. The self-contained mode offers you a very flexible solution to a common cleaning problem while saving you time.
Industrial Carpet Extractors are Affordable
The cost of a professional cleaning is very high. One of the biggest benefits of owning a carpet extractor is that you can use it whenever you need to without having to worry about how much it costs. In comparison, calling a professional cleaner every time you need your floor cleaned might be impractical. Work with a company that offers affordable carpet extractors for sale or lease. Daimer Industries, for example, runs a number of promotions throughout the year that can help you get the supplies you need at a fraction of the cost.
Find Industrial Carpet Extractors for Lease
Like all things in business, affordability is often the deciding factor when buying a new extractor. Many people want the most powerful extractor on the market, but don't want to make the investment. Finding an industrial carpet extractor for lease can be a great way to get the device you need without having to worry about paying as high of a price. You will be able to get the industrial grade carpet extractor that you need at a fraction of the cost.
Daimer has some of the best portable carpet cleaning machine industrial available for sale or lease. Whether you are looking for a steam cleaner or a good carpet extractor, we are here to help. We carry only the industry's best models for use in commercial and residential buildings.
Choosing a new industrial carpet extractor doesn't have to be a chore. By purchasing or leasing one of the most powerful carpet cleaners available, you are able to ensure that you always have a professional clean that you can be proud to show off in your business.
Contact Daimer today to learn more about the benefits of industrial carpet extractors. Customer service representatives will be happy to help you find an industrial carpet extractor for sale that perfectly suits your needs. Call or visit our website today to get started.