Healthy Carpet Cleaning, Green Carpet Cleaning Chemicals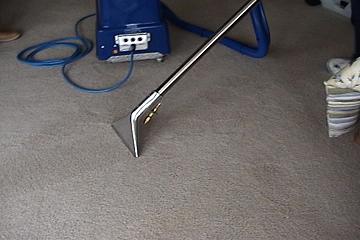 If the carpet spray cleaner or shampoo purchased from the grocery store seems to be the best way for carpet cleaning, think again. Many brand-name spray carpet cleaners or shampoos contain harmful chemicals that are unhealthy to breathe in. To make matters worse, there is a very serious medical condition called Kawasaki Disease that is linked to carpet cleaner use. This condition, which targets children, can interfere with the heart if not caught early enough. It has even affected the rich and the famous, as John Travolta and his wife had to take their son to the hospital because of this disease. They acknowledged on their hospital paperwork that they had their carpets regularly cleaned.

Oddly enough they figured that frequent carpet cleaning would make their environment healthier. They were correct in their assumptions, just incorrect in how they did it, as carpet cleaning with chemical-based cleaners can result in health-related hardships. Carpet cleaning with carpet cleaning machines and/or environmentally-friendly carpet cleaners, (also known as 'green' carpet cleaning), is what is required for cleaning carpets in a healthy manner.

Carpet cleaning machines are useful for healthy carpet cleaning because the use of carpet shampoo is optional. However, if one wants to still shampoo the carpet for the sake of creating a fresher smell, there are green carpet cleaning shampoos that can be used with the carpet cleaner. For instance, if one is using a Daimer XTreme Power ® home or professional commercial carpet cleaning machine, there is the option of utilizing Daimer's Eco-Green ® carpet shampoo. This special brand of carpet shampoo does not contain chemicals that are hazardous to both the environment and one's health. The Eco-Green line also does not leave extra residue, something that is common with non-green carpet cleaners. Without extra residue, less dirt gets left behind after cleaning.

For those not wanting to buy a carpet cleaning machine, Eco-Green® is the best option of environmentally-friendly carpet cleaners that do not require a machine. Eco-Green ® removes more carpet stains than harmful carpet cleaning chemicals in the industry. The green cleaning chemical removes carpet cleaning stains that would require a number of separate carpet spot cleaning chemicals from other brands. Ecologically friendly with savings up to and over $200.00 by using one gallon of Daimer's Eco-Green® carpet shampoos is simply too irresistible to ignore.

In closing, carpet cleaning with carpet cleaning machines and green carpet cleaners helps prevent some of the health problems associated with using chemical-based carpet cleaners. Carpet cleaning through these venues can be done with a combination of carpet cleaning machines and special green carpeting shampoo, such as Eco-Green. Consistent use of these carpet cleaning methods maintains both attractive carpeting and healthy lungs.
Related Products
Related Articles