February 05, 2015
Should You Invest in a Commercial Steam Cleaner?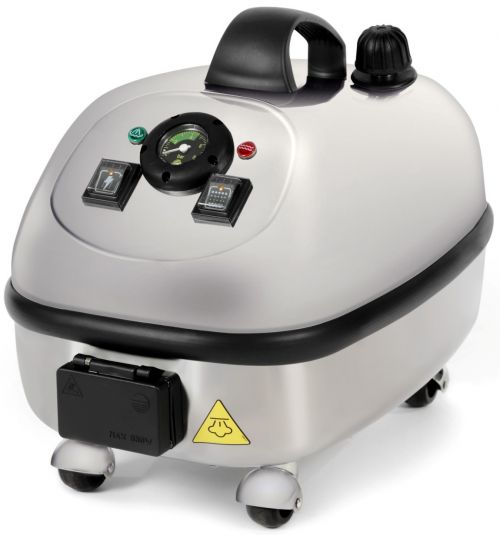 In business, appearance is everything. It isn't enough just to vacuum carpet once and awhile. Your carpet needs to be professionally cleaned on a regular basis. Hiring a professional; however, can become very costly. Investing in a commercial steam cleaner can be a practical way to get the sparkling clean floor you need at a price you can afford.
Commercial steam cleaners are engineered to be able to put up with heavy duty use. They can be used on a regular basis by your staff without you having to worry about the device losing power. A commercial carpet steam cleaner is perfect for any industry, especially when you find one that is a great quality. Daimer is one of the top brands for industrial-grade steam cleaners. Learn more about how this online cleaning company can help keep your floors looking their best.
Commercial Steam Cleaner Reviews
Every steam cleaner will perform a little differently, but they all have many of the same benefits. Read plenty of commercial steam cleaner reviews to learn the details of each make and model. If you want the best commercial steam cleaner, you need to find a device with a reliable and powerful deep cleaning ability. You also need to have a commercial floor steam cleaner that is practical and easy to use by your staff. Reading the reviews ahead of time will help to give you a better idea of what to expect with each cleaner.
You may also find that you need a commercial portable steam cleaner. Many portable models offer a lower PSI of pressure; however, they are easier to move around a large building. They are ideal for large spaces, such as hotels or corporate buildings, and they can still get the job done right every time.
In your review, you should discover if your new commercial vapor steam cleaner has any attachments or what kind of wand it uses. Most steam cleaners use a long, wide mouthed wand that allows you to penetrate the base of the carpet. If you have carpet that has a high pile, you may want to consider one of these types of wands.
Technology in a Commercial Grade Steam Cleaner
Technology is a huge part of commercial grade steam cleaners, which always have the newest designs. A great example is the Kleenjet Mega 1000CV, a high tech steaming machine that uses a 3 liter water chamber and a 4 liter boiler to get the job done. It offers a high 105 PSI and an exclusive water capture system. This helps you to wash the carpet with the steam, rather than simply apply suction like a vacuum would. You will get a much better clean overall this way.
Technology improvements also include a continuous refill function. Unlike many other commercial steam carpet cleaners that are available, this system allows you work continuously without having to constantly add more water to the device. This not only makes the device less complex to use, it increases productivity and efficiency as well.
Most businesses use the commercial steam cleaners for sale online that they find at night, allowing the newly cleaned area to sit overnight. The moisture from the steam dries very quickly; however, this is the easiest way to avoid blocking off areas of the building for cleaning purposes.
The Price of Commercial Vapor Steam Cleaners
There are a wide range of prices for commercial vapor steam cleaners, especially if you choose to shop online. The initial investment may seem like a large amount, but keep in mind that the cost of a professional cleaning is also very high. In the long run, you will save money when you choose the right device to fit your needs.
Finding affordable commercial carpet steam cleaners for sale can be easy when you work with the right company. Daimer, for example, has a reputation for working with their customers to get them commercial carpet steam cleaners that they can afford. They run several sales and promotions throughout the year to help you lower your out-of-pocket cost. Alternatively, you can also lease a steam cleaner commercial grade if you desire.
Where to Buy a Portable Commercial Carpet Steam Cleaner
There are several commercial steam cleaners for tile floors and carpets alike. Great portable models that can get the tiny cracks of the tile can be a huge asset to your company. Whether you are interested in a commercial tile steam cleaner or you want a good portable model, Daimer is one of the top companies available to help you.
When shopping with Daimer, you will be able to find a portable commercial steam cleaner that gets the job done right. Working with your commercial dry steam cleaner should be an easy and enjoyable process. With Daimer's wide range of models, you should be able to find one that perfectly suits your needs.
Get the commercial floor steam cleaners that you can afford with the help of Daimer. By working with the company, you will be able to get a professional clean that you can be proud of. You will be surprised by what a great job a commercial grade carpet steam cleaner can do.
Steam cleaners commercial can be a great investment for any business. You will be able to get the clean, professional appearance that you always wanted. Contact Daimer today to learn more.